Jewelry Innovations
Ring
#

RMCA007105

Turquoise and Coral are traditional stones in western American jewelry. This striking Black Diamond Ceramic™ ring, from our Western Heritage Collection™, features inlays of crushed red coral and turquoise. Available in both men's and women's sizes, with inside rounded Comfort Fit.

The Western Heritage Collection™ of rings features iconic designs drawn from the rich history of the American west. These contemporary bands feature classic Western patterns and inlays of stones and metals native to the western United States.
Product Details
Details

Serinium®, the Precious Contemporary Metal®, is a trademark for the newest and most beautiful of contemporary fine jewelry metals. This high-tech metal is patented by and exclusive to Jewelry Innovations®.
DURABILITY:
• Many times harder than other jewelry metals, second only to tungsten carbide, which is far more brittle
• Will not chip or shatter if dropped on a hard surface, unlike tungsten carbide
• Ultra tough and scratch resistant
COLOR:
Beautiful bright white, similar to white gold and platinum
• Will not tarnish, oxidize, or change color
SAFETY:
• Will not crush onto a finger, and is easily and safely removed in emergencies by applying pressure with handheld vise grips
• During removal, breaks off cleanly in 2-3 pieces with no sharp edges
• Hypoallergenic

Stock Number
RMCA007105
Type
Ring
Width
8.00 mm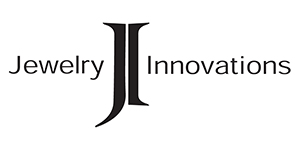 Welcome to the Jewelry Innovations collection of fine jewelry, made with the highest quality craftsmanship and materials, and backed by our industry-leading warranty. Our skilled artisans combine traditional bench jeweler techniques with the latest high-tech methods and materials to create this collection of contemporary and classic styles. Jewelry Innovations specializes in rings made from high-tech contemporary fine jewelry metals, such as Serinium®, the finest and only patented contemporary jewelry metal, Rugged Tungsten™ and Black Diamond Ceramic™. We have thousands of designs in our collections, which include the Barrel Aged Collection™ of rings inlayed with genuine whiskey, wine and cognac barrels, Hidden Gold™ rings with precious metal inlays, Royal Copper™, Western Heritage™, hundreds of custom laser engravings, the Sporting Collection™, and many more.